Ostatnio dodane tematy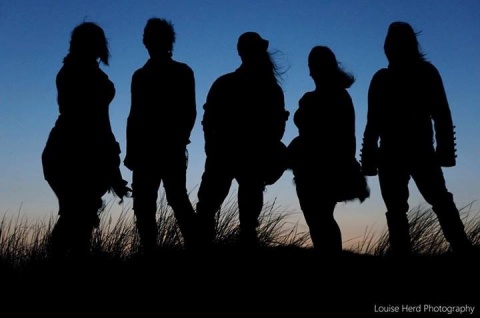 [
Napisz nową wiadomość
]
Poziom:
Zarejestrowany
Płeć:
Mężczyzna
Zaloguj
się aby zobaczyć więcej informacji
Dodatkowe informacje o użytkowniku:
Dodanych tematów:
3
Dodanych postów:
3
O sobie:
Fresh-on-the-scene Blackpool based electronic alternative artists Only We Remain formed just over a year ago in January 2013 as Fate of Faith, the bands name was changed after the new lineup was completed. In this short time, they've already shared the stage with the likes of Hell to Pay, Collibus,and more at Glaston-Bury festival among other events. They also landed the support for two of the dates on Winter In Eden's 2013 UK tour.
Melding many disparate influences - from industrial to hard rock - OWR draw out a unique sound. Progressing from their original goth-metal roots, they have morphed into a more sinister cousin of The Birthday Massacre, now working with both Hellwyck Promotions and the Ravenheart label, they are demoing new material for an as yet untitled debut EP and seeking further live opportunities.
"Our music is a way of escaping our current existence.
Everyone wants to be somewhere else, be someone else at some point in their life.
Our songs portray our thoughts and our melodies give an insight into our expressions. Through our music, you will get to know us, through our lyrics you can share our experiences."