Gary Numan - Small Black Box (2CD)
Pozostałe płyty: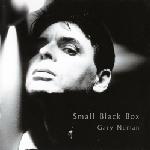 Gary Numan
Data wydania: 2006-04-29
Wydawca:
Mortal Records
Tracklista:
1.1 Why did it take you five and a half years to make Jagged?
1.2 Does the album have a common theme lyrically?
1.3 Andy Gray was supposed to be producing the album initially, what happened?
1.4 Why did you stop working with Sulpher, who took over co-production after Andy Gray?
1.5 What made you choose Ade Fenton as the eventual co-producer for Jagged?
1.6 What did Ade Fenton add that made working on the album together so exciting?
1.7 What was the working process like with Ade, did you work side by side?
1.8 If you didn't use the Sulpher produced tracks on the album why are Rob & Monti still credited as musicians on several songs?
1.9 A lot of fans thought that Jagged would be a much softer album after you became a father, especially for the second time. Why do you think that so obviously didn't happen as Jagged is actually the darkest album you've ever made?
1.10 How did the Nine Inch Nails drummer Jerome Dillon come to be playing on the album?
1.11 Has the way you write songs changed over the years?
1.12 What is Scanner about?
1.13 Is it true that Pressure is about the fans?
1.14 I've read that the lyrics are deliberately lacking in specifics so that people can interpret them to suit their own lives and experiences. Is this true, and if so, why did you do that?
1.15 Jagged sounds epic and visionary at the same time. How much of it is based on real moments and how much of it is fiction?
1.16 Why did you change the album name from Jagged Halo to Jagged?
1.17 The Pure album came out on Eagle. What happened to the Eagle deal?
1.18 Why did you sign to Artful records?
1.19 Many people thought that the success you had at Artful was very impressive and were amazed and disappointed when you left. What happened between you and Artful that forced you to leave?
1.20 What advantages are there to you by having your own label? Is it all about control?
1.21 With Jagged your vocals have never been stronger. Have you had any vocal training in recent years?
1.22 How important do you feel your voice is to your overall musical sound?
1.23 Will Jagged be released as an extended album as you've done with some other albums in the past?
1.24 You said that you wanted Jagged to sound heavier, darker and more anthemic but most songs have long intro's. Is this your way of building tension?
1.25 Why have you gone back to using live drums ater such a long time?
2.1 You said after Pure that, with Jagged, you were trying to make an album like Pure only darker, more aggressive and more anthemic. Is Jagged the album you intended to make or did it turn out differently?
2.2 What musical influenced helped you make Jagged, what were you listening to?
2.3 It must be hard writing an album like Jagged when these days you seem to be a happy family man. Do you still need to be feeling down to write heavy music the way you used to?
2.4 Your early releases were minimalistic, Jagged is a massive sounding album. How did this evolution happen?
2.5 With most of your albums, and especially the last four, you've managed to push technology way beyond anyone else and stay at the forefront of music as one of the most innovative figures electronic music ever had. How do you manage to constantly push yourself to the edge?
2.6 What, or who, would you say shaped the making of Jagged the most?
2.7 What keeps you so driven, so motivated about making music?
2.8 How would you like to be remembered?
2.9 It seems that much of your music is concerned with the idea of something unknown but terrifying waiting for you in the dark. Why is this such a common theme for you?
2.10 Do you get anxious when a new album is being released?
2.11 Many people have mentioned that Jagged, although a very forward looking and contemporary album, has echoes of an older Numan sound. Was this deliberate and, if not, how do you explain this feeling?
2.12 Do you think that you have peaked with jagged, and this is the definitive dark Numan album?
2.13 What goal did you give to each of the guest musicians that played on Jagged?
2.14 Jagged's been called a headphones album, a claustrophobic roller coaster ride. Would you agree?
2.15 There is a total contrast between the verses and the choruses on the songs on Jagged, with massive bursts of energy and then quiet, ethereal moments. Why did you do this?
2.16 What made you move into industrial music?
2.17 How does it feel to be considered one of the main originators and influences on so many different genres from electro-pop, dance, goth and on to industrial, even hip hop has acknowledged your influence?
2.18 How do you see your current role in the music scene?
2.19 So many of the current wave of electro-pop acts are clearly influenced by you. You've said that you're not that keen on electro-clash so how do you feel about these bands?
2.20 How do you feel about your 80's contemporaries who are following the retro-nostalgia route to try and restart their careers?
2.21 When bands like Sugababes & Basement Jaxx cover/sample you is it embarrassing or are you proud?
2.22 Do you listen to your own music for pleasure?
2.23 You were hated by the media. Do you feel vindicated by the high level of respect given to you these days?
2.24 What do you enjoy playing more, guitar or keyboards?
2.25 If todays Gary Numan could meet the Gary Numan of 1979 what would he say to him?