Ikon - A Line on a Dark Day (DVD Digipak)
Pozostałe płyty: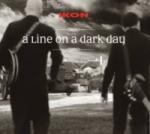 Ikon
Data wydania: 2010-09-30
Wydawca:
Nile
Tracklista:
01. A Line On A Dark Day (video)
02. Echoes Of Silence (live In Dornburn, Austria, 02/10/09) (video)
03. I Never Wanted You (live In Leipzig, Germany, 26/09/09) (video)
04. Subversion (unreleased Single Version) (audio)
05. Shadowplay (acoustic Version) (audio)
06. Blue Murder (unreleased Version) (audio)
Picture Format
Pal
Region Code
0 (all Regions)
Technical Information
Nb :- Pal = European Tv Format, Ntsc = Usa Tv Format, But Will Usually Play On European Players. Please Check The Compatibility Of Your Dvd Player With The Relevant Tv Format, As Well As Its Region Compatibility, Before Ordering Your Dvd. If You Have Any Doubts Then Please Email Us.